Bios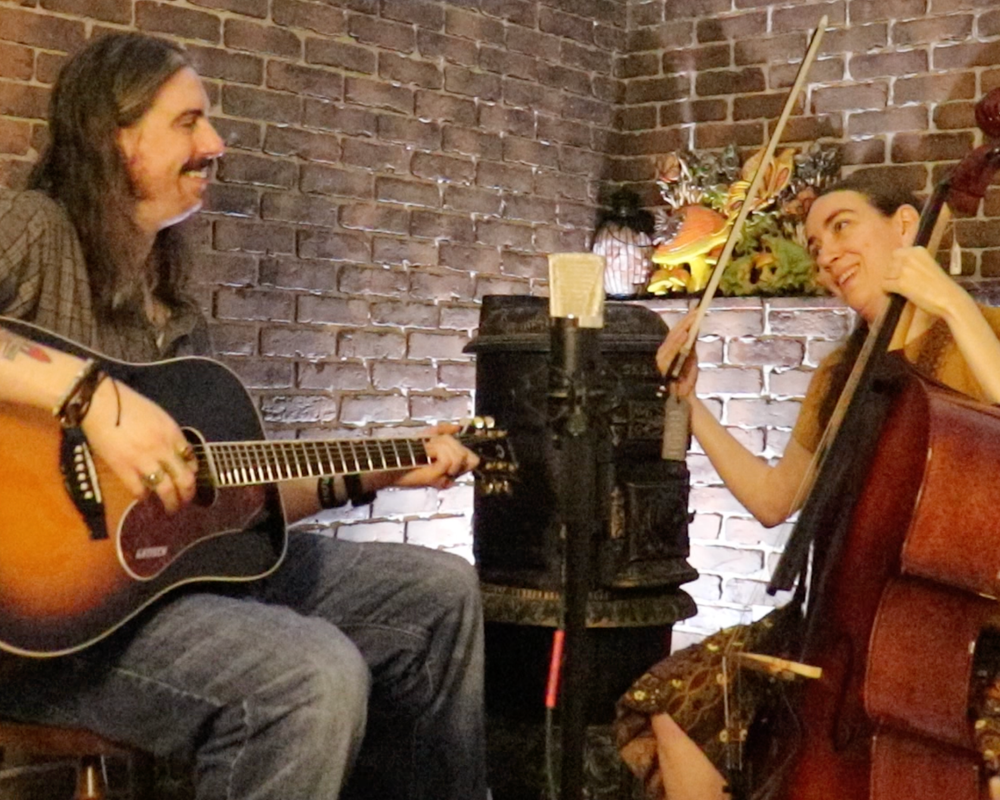 Dive Bards is a Denver, CO band serving up a gnarly mix of alternative country, Southern rock, and grunge.
J.T. Kerry: vocals, guitar, songwriter
J.T. has been told many times that he should write a book about the countless misadventures he boisterously recalls to anyone willing to listen. Instead he puts these stories to music in a sonic tapestry that combines his love of traditional country, roots music, southern rock, and 70s singer-songwriters. If Bob Seger had a threesome with Hank Williams, Jr. and Kurt Cobain, the sardonic offspring of this unholy union would be J.T. Kerry. He sings a style of genuine melancholy that goes hand in hand with his wry and witty lyrics.
Nikki Guillory: vocals, cello, lap steel
Nikki comes to the band by way of Louisiana with an obsession for crawfish and boudin. She taught music for many years and aspires to fill streets and various establishments with the sounds of lap steel, cello, and anything else that makes noise.