Bios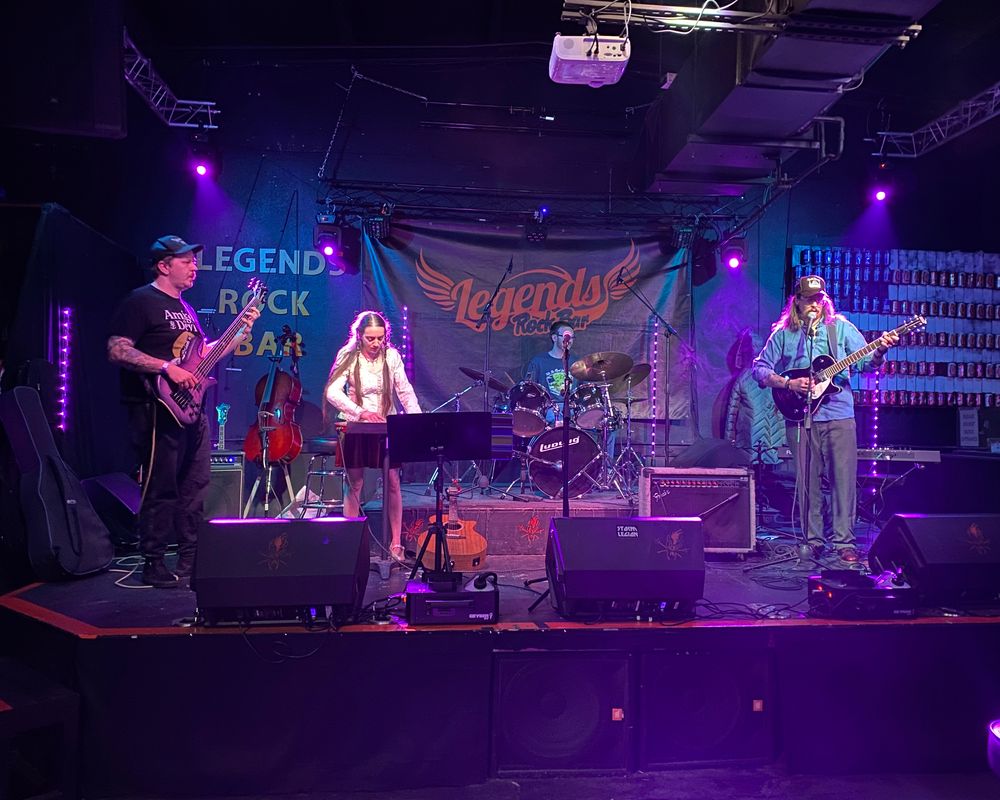 Dive Bards is a Denver, CO band serving up a gnarly mix of alternative country, Southern rock, and grunge.
J.T. Kerry: vocals, guitar, songwriter
J.T. has been told many times that he should write a book about the countless misadventures he boisterously recalls to anyone willing to listen. Instead he puts these stories to music in a sonic tapestry that combines his love of traditional country, roots music, southern rock, and 70s singer-songwriters. If Bob Seger had a threesome with Hank Williams, Jr. and Kurt Cobain, the sardonic offspring of this unholy union would be J.T. Kerry. He sings a style of genuine melancholy that goes hand in hand with his wry and witty lyrics.
Nikki Guillory: vocals, cello, lap steel
Nikki comes to the band by way of Louisiana with an obsession for crawfish and boudin. She taught music for many years and aspires to fill streets and various establishments with the sounds of lap steel, cello, and anything else that makes noise.
Jordan Farr: drums
Jordan has been exploring music for about 20 years, getting a start on 1950s rock and roll while working on an old Ford pickup truck with his dad. His plethora for musical knowledge stretches from the early blues of Robert Johnson to modern funk bands like Vulfpeck. Jordan always has an eye out for groovy new music, and he has the improvisational skills to add unique spice to any song he touches while the rhythm and beat flow with ease. His trademark style can be heard throughout his playing as many different influences are peppered into his techniques.
Kasey Zuhlke: bass guitar, banjo
Kasey is an Aries, but his sign is a yield sign. He parties standing up. He can out-pizza the hut. And his favorite color is purple.